BALSAM FIR (Abis balsamea)
The balsam fir is the most versatile tree.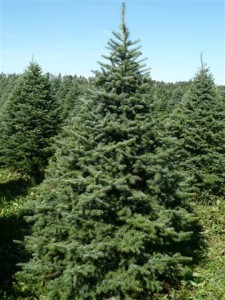 It is popular with landscapers for its conical compact form and soft deep green needles. It usually reaches 10-15 meters in height, but can grow to 25 and live 200 years.
The Balsam fir is the most cold-hardy and aromatic of all firs. It seems to gladly suffer the Canadian cold and adapts to a variety of soils. It is shade tolerant when young, but prefers sun when mature. This tree is native to Canada, ranging from north and central Alberta through to the Maritimes.
Among its many uses in Canada, the resin from the bark of the firs is used in making microscope slides because its refractive index is comparable to that of glass.
This wonderful species is native to Canada, ranging from Alberta to Newfoundland.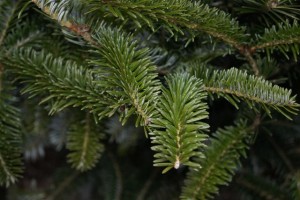 The balsam fir is the most sought after Christmas tree in Canada, retaining its soft, green needles several weeks and filling the air with its pleasant fragrance.
http://www.canadianchristmastrees.ca/species.html
http://www.cwf-fcf.org/en/conservation/wildlife/featured-species/flora/fir-trees.html