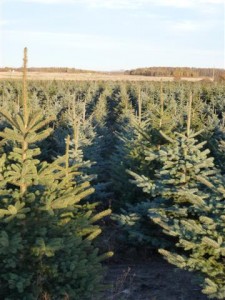 Colorado blue spruce (Picea pungens)
The Colorado blue spruce trees are relatively slow growing, but can reach a height between 65 to 115 feet. These trees grow the best in deep, rich, gravely soils, with high levels of moisture. They can also handle moderate level of shade. It has been noted that these trees can make excellent Christmas trees because of its natural form, the blue color of the tree and good needle retention. The Colorado blue spruce is also widely used for landscaping.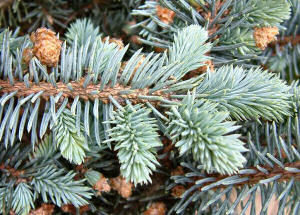 The Colorado blue spruce trees have stiff needles that grow to 3/4 – 1 1/4 inches long. The needles range in color from yellow-green to blue. These needles are also very sharp.