Our 2016 u-cut Christmas tree sales will be open from 9-5 daily on the weekend of November 19+20 and then reopen Friday, November 25. From November 25th on, we will stay open every day until Christmas.  Sleigh rides will run November 26+27 and December 3+4 and 10+11.
We were delighted to have a crew from CBC out to do an article as well as a tv report on our farm! Please click here to see the article as well as the film in its entirety.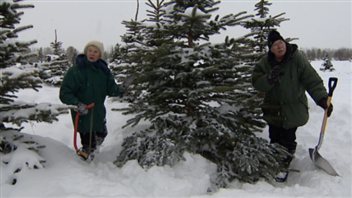 2012 marked a milestone for us as we were chosen to provide the Alberta Legislative Grounds with their 2012 Christmas Trees!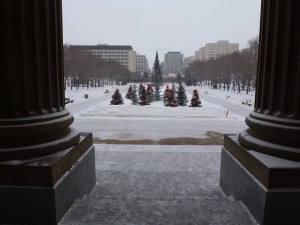 Click here to read the article(online version) the Wetaskiwin times did on Fir Ever Green Tree Farm.
Please click on the following link to read a beautiful article by Todd Babiak that he wrote after travelling to Fir Ever Green Tree Farm.  It was originally published in The Globe and Mail  December  16, 2011 but you can read the online version here…
A Writer Learns About Life in Pursuit of a Christmas Tree Farm by Todd Babiak